Online shop opening very soon!

It is the West Highland landscape in all its seasonal colours which is the inspiration for these individually hand-carved candles.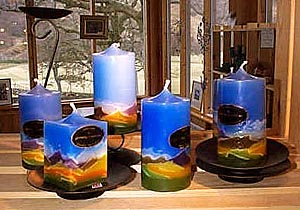 Autumn Collection
They come in a variety of shapes - cylinders, squares, cones and hexagonals - and in four distinctive colour lines - Summer, Autumn, Sunset & Seascape

Sunset Cone Summer Cone Seascape Cone

Each candle is a unique and individual piece, crafted to our original idea and design.